Acapulco Chairs at The Springs LA: A Natural Health Complex by Design Bitches
We're head over heels over this bright, playful, healthy, organic and colorful natural health-center, The Springs LA.  The center opened in mid-October 2014 and on almost 14,000 square feet it features yoga studio, juice bar, raw vegan restaurant, holistic healing clinic, and supply shop.  The interiors were designed by architects Catherine Johnson and Rebecca Rudolph of the sassily named firm Design, Bitches, who transformed a standard-issue 1980s cinder block warehouse into the colorful urban oasis it is today.  The Springs isn't one thing per se—the designers point out that the floor plan is "non-hierarchical" in order to let users define the space over time.  All told, the transformation took about 13 months—but its identity is just beginning to unfold.
The designers Design, Bitches say this about the Springs LA:  The Springs is a multi-faceted Urban Oasis cultivating health, wellness, sustainability and community.  The Springs symbolizes transformation- both physically and philosophically.  Located in a previously ubiquitous concrete block warehouse from the 1980's and sandwiched between the Arts District, the LA river and the trucking thoroughfare of Alameda Street it is a crisp, bright pause amidst the industrial exhaust.  It transforms the mundane into an urban oasis.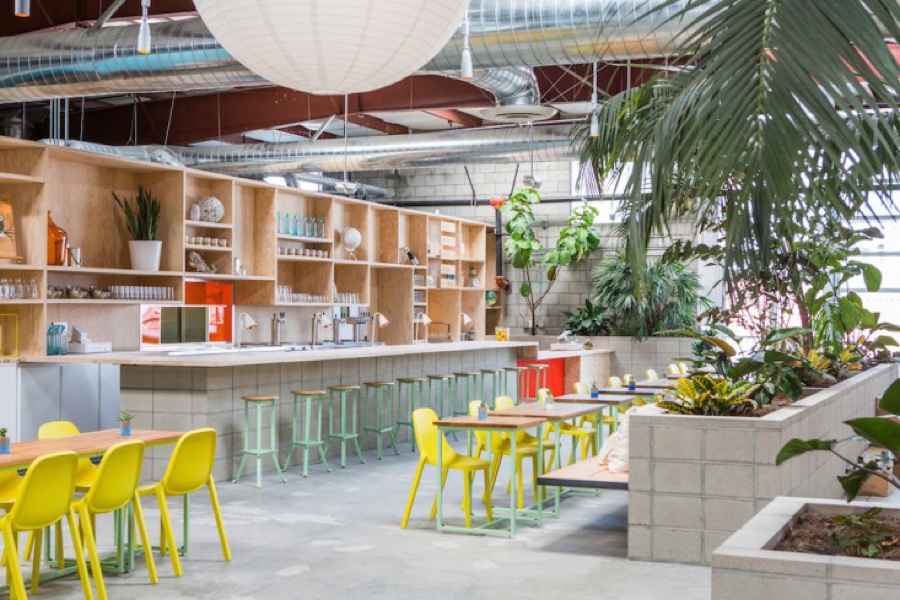 Experimental in nature, the mixed use program which encourages holistic mind/body wellness is integrated into a non-hierarchical layout of elements.  The concrete slab has been cracked open by a staccato field of concrete block planters breathing life into the interior of the building.  This urban-natural microcosm invites exploration and change.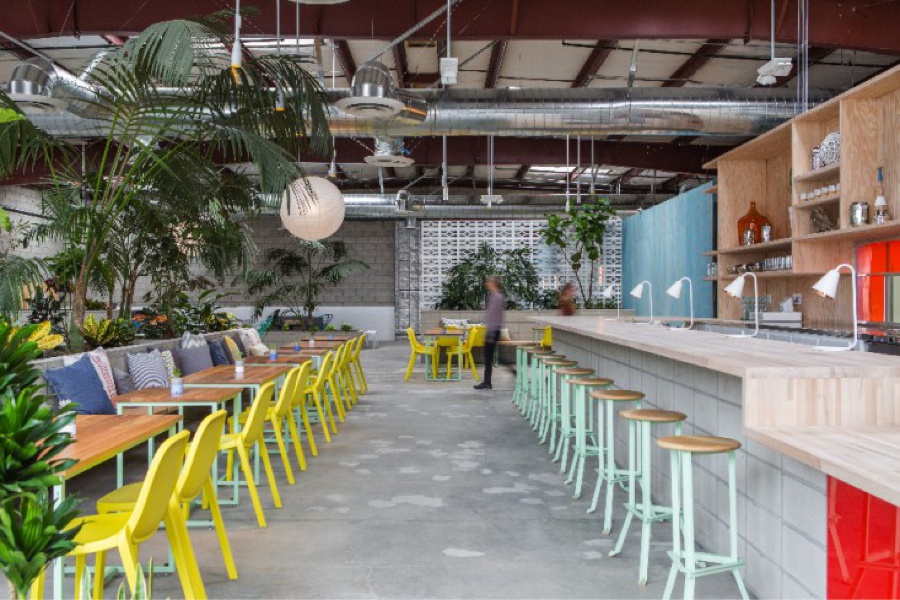 Colors within emit a relaxed, sun-drenched feel.  Skylights harness the relentlessly optimistic California sunshine by day and emit a glow after dusk.  The field of planters encourages wandering among varying heights and scale which reach up to moonlike orbs.
We love how our blue and turquoise Acapulco Chairs fit in the fun mix of colors, cool California vibe, and add a spice of a lively Mexican spirit.  We can't wait to visit them next time we're in LA.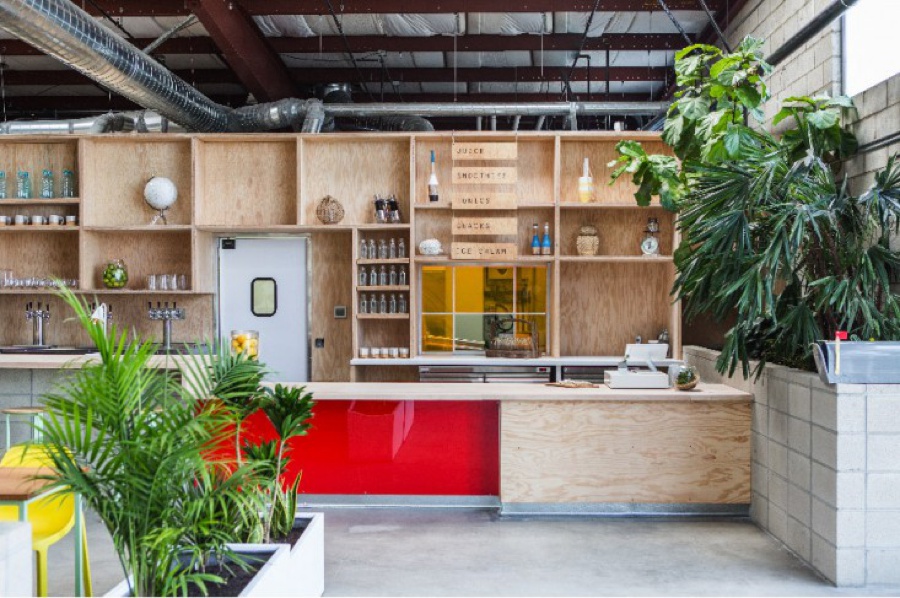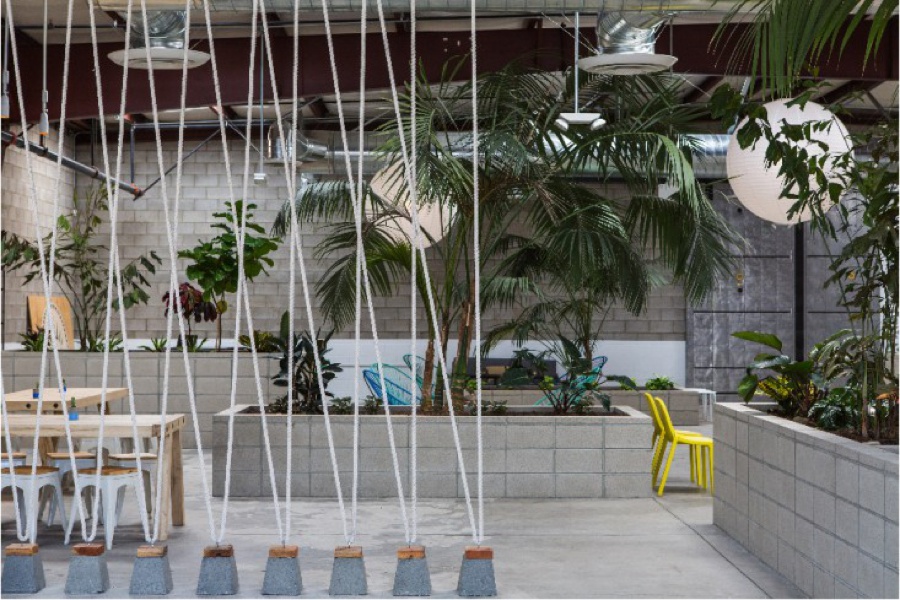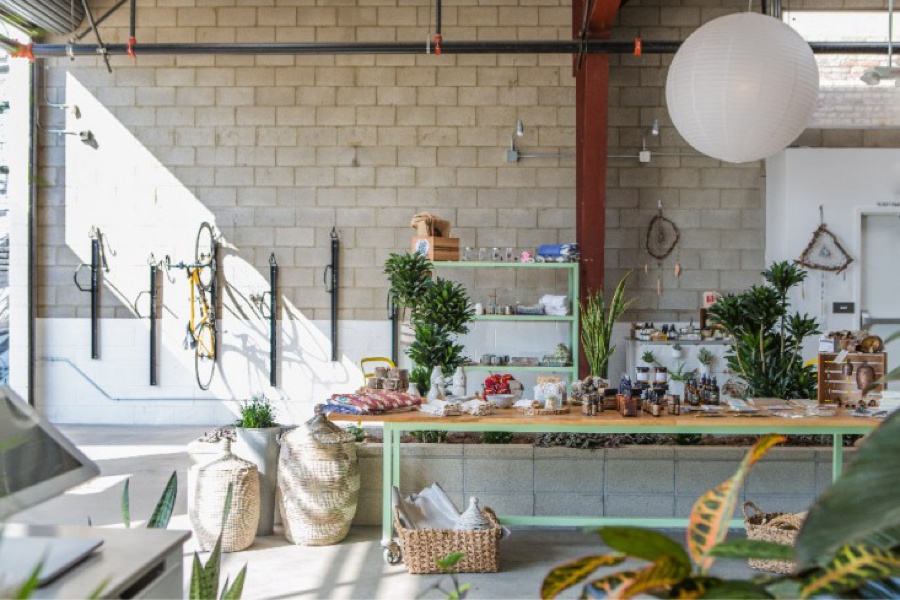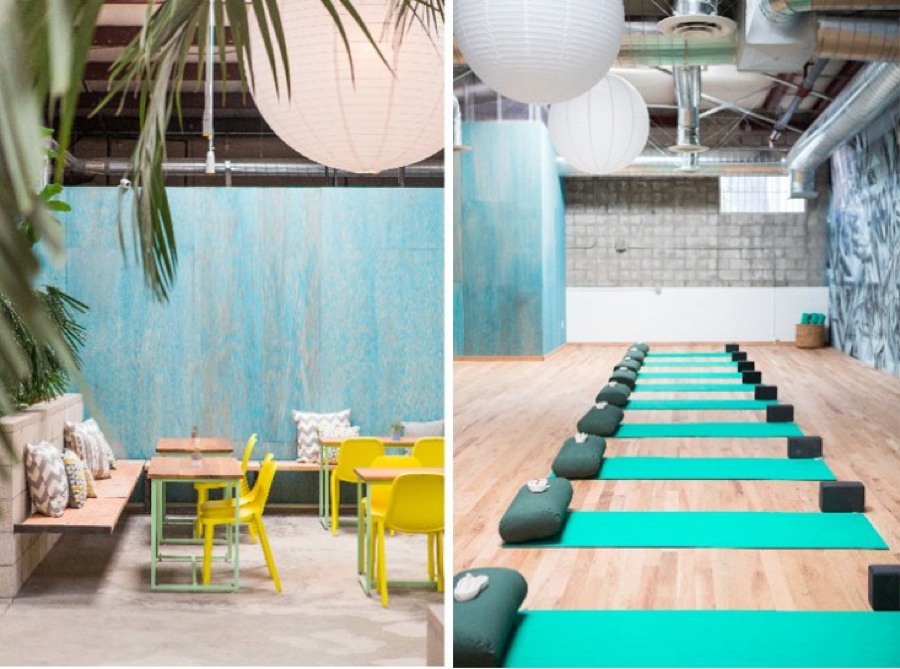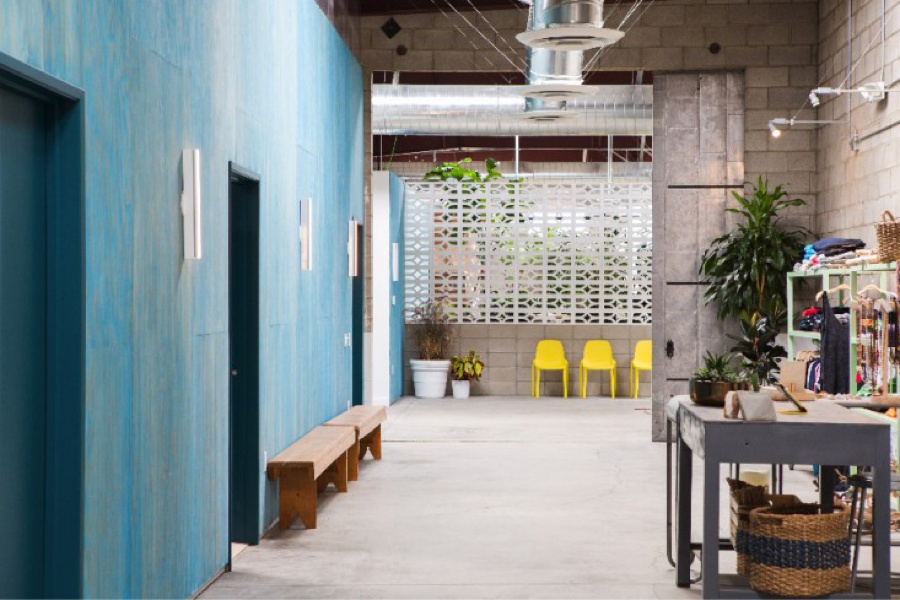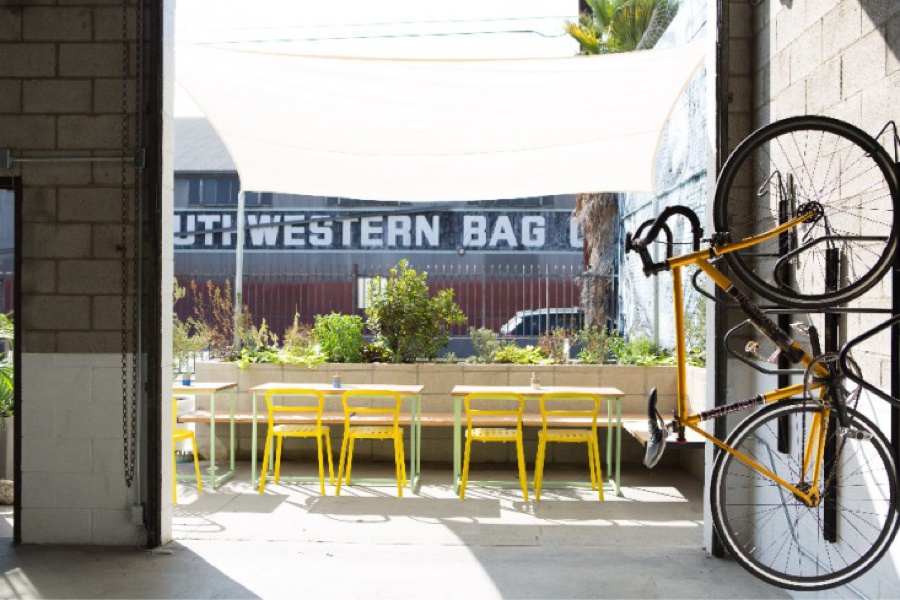 Photography by Laure Joliet.