FAQ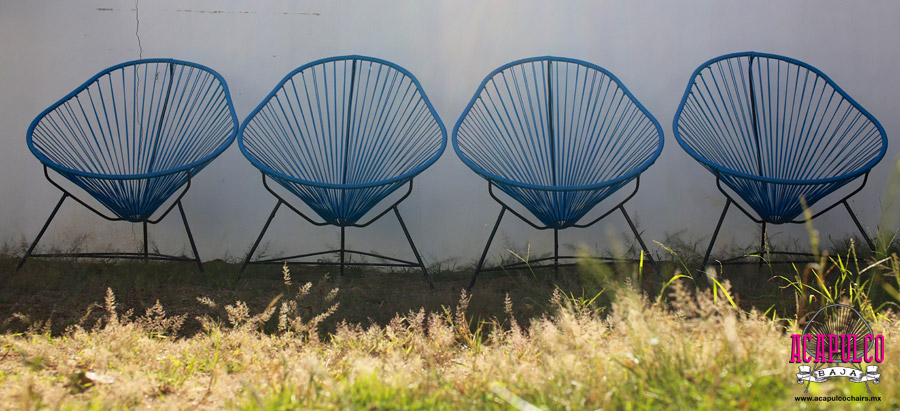 Below are some of the most common questions we get regarding Acapulco Chairs.  If you have any other question, please do not hesitate to email us at acapulcobaja@gmail.com
Cost of Acapulco Chairs
Each Acapulco chair costs $150 USD, including custom chairs, which can combine up to 5 different color cords.  Acapulco chair baby costs $120 USD.
Shipping
The shipping of Acapulco chairs is available within Baja California Sur, Mexico, and to San Diego, CA, USA.
Ordering Acapulco chairs online
Until we redesign our online store and find better world-wide shipping options for you, please email us at acapulcobaja@gmail.com for your orders and inquiries.
Taking care of your Acapulco chairs
Acapulco chairs are made with UV-resistant vinyl cords and recycled, rust-resistant, steel frame.  They are waterproof, stackable, and easy to clean.  We recommend them for indoor and outdoor use.  Please note: even though the vinyl cords are UV resistant, if you use them mainly outdoors, the strong sun might affect the color, which might start fading very slowly (we noticed that on our 3 year old magenta chairs), and the durability of the vinyl cord.  To ensure a long and happy life of your Acapulco chairs, we recommend that you protect them against the sun when not in use.
Please email us regarding other information we haven't covered yet on this page: acapulcobaja@gmail.com.
Thank you!